Product Description
Marble look melamine raw material is also a kind of melamine molding compound. But its final product is almost 100% identical to porcelain cutlery because of its high density and good shinning look. The final product looks very beautiful from the inside, like irregularly shaped particles.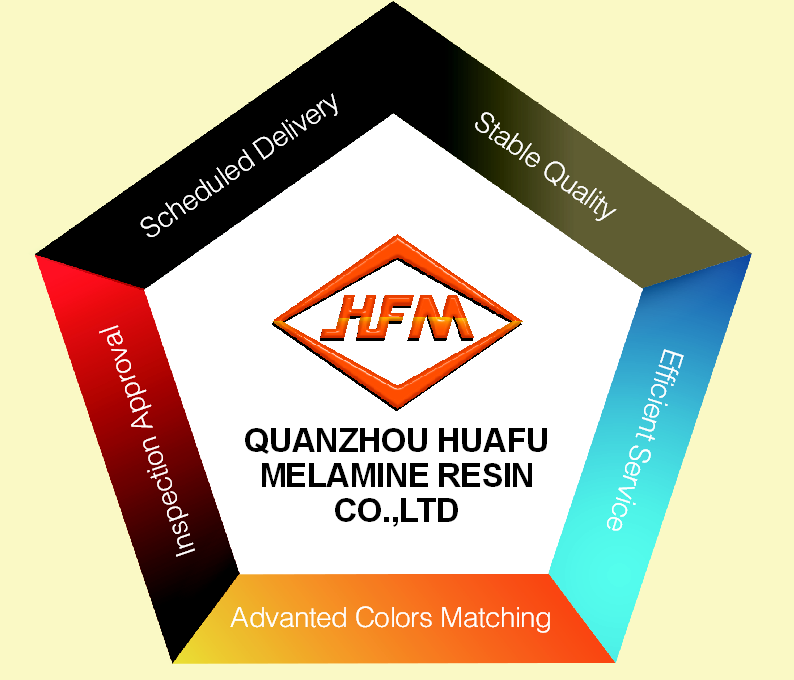 SGS Report: No. SHAHG1810561301 Date: 04 Jun 2018
The testing result of submitted sample (White Melamine Plate)
Test Method: With reference to Commission Regulation (EU) No 10/2011 of 14 January 2011 Annex III and
Annex V for selection of condition and EN 1186-1:2002 for selection of test methods;
EN 1186-9: 2002 aqueous food simulants by article filling method;
EN 1186-14: 2002 substitute test;
Simulant used

Time

Temperature

Max. Permissible Limit

Result of 001 Overall migration

Conclusion

10% Ethanol (V/V) aqueous solution

2.0hr(s)

70℃

10mg/dm²

<3.0mg/dm²

PASS

3% Acetic acid (W/V)

aqueous solution

2.0hr(s)

70℃

10mg/dm²

<3.0mg/dm²

PASS

95% Ethanol

2.0hr(s)

60℃

10mg/dm²

<3.0mg/dm²

PASS

Isooctane

0.5hr(s)

40℃

10mg/dm²

<3.0mg/dm²

PASS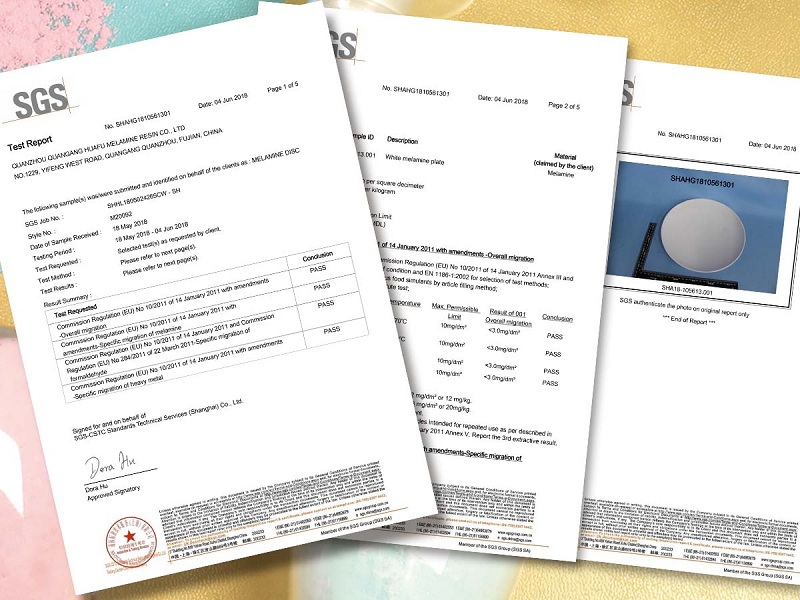 Our Service
Our color department is able to mix any color you want in a few days. We can provide tableware factories with free sample powder, generally 2kg, 5kg 10kg is also ok, customers need to pay the freight.
Application
Marble granule raw material is used in the production of melamine tableware, refrigerator food boxes, insulation components, electrical parts, aviation cups, and so on.

Processing
It is recommended to wear a dust mask when exposed to the melamine powder. Wash your hands at the end of the workday and before meals.
Storage
The melamine moulding compound can be stored steadily for 6 months at 25 degrees Celsius. Avoid moisture, dirt, packaging damage and high temperatures to ensure melamine raw material fluidity and plasticity.
Factory Tour: