Melamine Moulding Compound Bamboo Powder is mainly made of melamine moulding compound and bamboo powder. The surface of its final product looks yellow and bamboo inside, it looks more beautiful than normal melamine tableware. With the adding of bamboo powder, it's much more popular in Children's dinner with its degradable feature.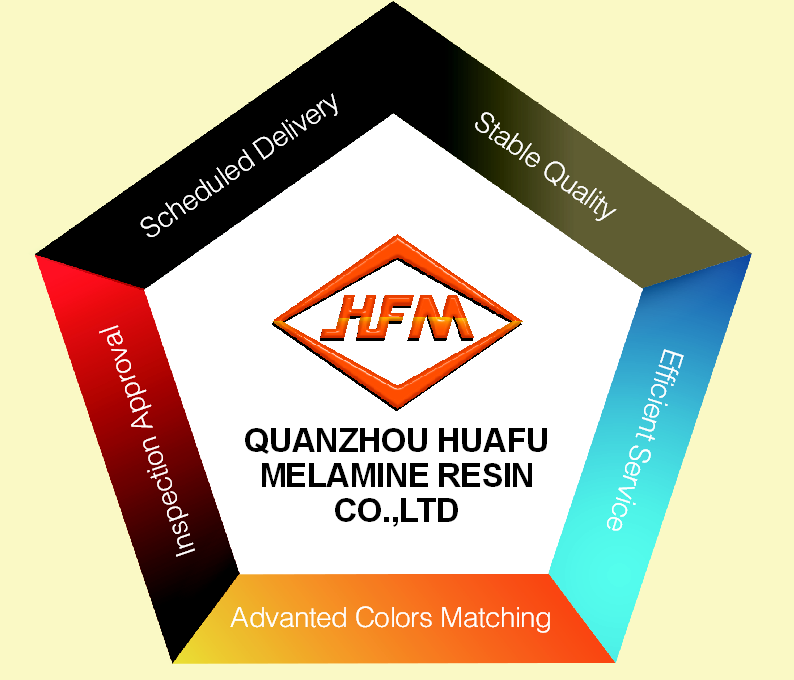 Physical property:
Melamine bamboo powder is made from 100% pure melamine molding compound and bamboo powder which are good for environmental protection. With the development of industry, the earth environment becomes worse and worse. It becomes everyone's commission to protect our health and our environment.
Advantages:
Unbreakable and durable
Non-toxic and tasteless
Safe and environmental
Temperature tolerance of -30 degrees Celsius to 120 degrees Celsius
Applications:
It's a new kind of melamine tableware raw material. Qualified products of malamine bamboo powder are used in the production of children's dinnerware, aviation use, restaurant use na other houshold tableware.

Storage:
Temperature tolerance of the powder is -30 degrees Celsius to 120 degrees Celsius. It is very sensitive to moisture, hence packaging should be kept well closed to avoid lumps formation.
Factory Tour: