Today, Huafu Melamine Powder and MMC Factory will share with you the melamine market situation in the first month of 2022.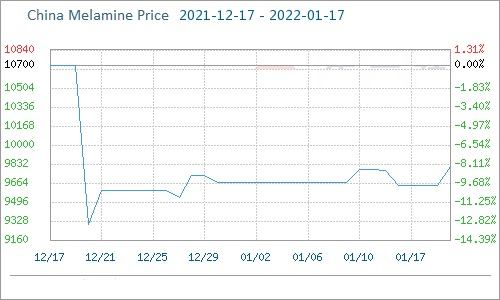 Until the afternoon of January 17, the average price of melamine enterprises was 1544 US dollars/ton, which was 0.24% higher than that of the previous Monday (January 10), and 8.35% lower than that of December 17. The month-to-month period fell by 47.56% year-on-year.
This Wednesday, the melamine market was mainly stable, and the prices of some companies increased.
The price of raw material urea has risen recently, and the cost support has been strengthened.

The operating rate of the melamine market is about 80%, and the export market orders are acceptable.

Some downstream parts of domestic trade are stocking up before the holiday, and the focus of market discussions is stable and rising.

The domestic urea market was temporarily stable on January 17, up 1.37% from January 10.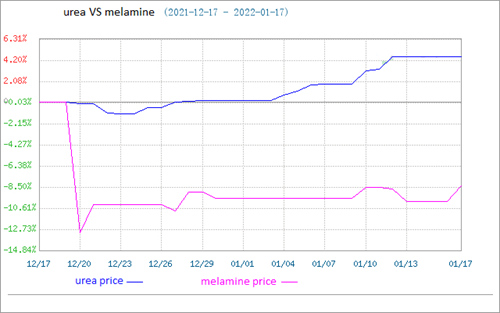 Huafu Chemicals believes that the current cost has certain support and the market trading atmosphere is acceptable. It is expected that in the short term, the melamine market may run at a high level.
P.S. There are only 10 days approaching the Chinese Spring Festival holiday. Please place orders earlier for the new demand.