Melamine molding compound is the raw material for the production of food-grade melamine tableware. The main components of MMC are melamine, pulp and formaldehyde. Huafu Factory will share with you the market situation of melamine today.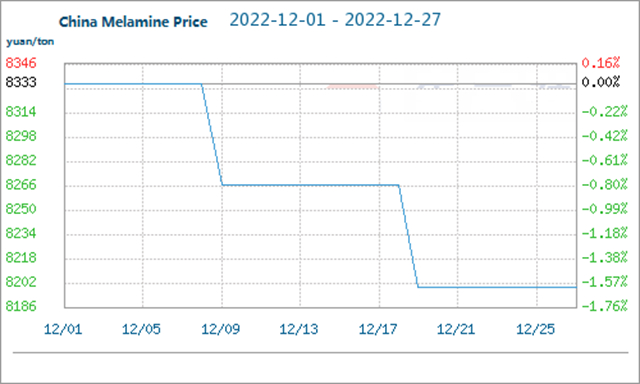 As of December 27, the average price of melamine enterprises was 8,200.00 yuan/ton (US$1,175/ton), a decrease of 1.60% compared with the price on December 1.
In December, the melamine market fell slightly.
In the first ten days of December, the price of raw material urea fell, the cost side support weakened, and the operating rate of melamine was high, but the demand side performance was sluggish.
In the middle and late December, the price of raw material urea first rose and then fell, the cost support changed from strong to weak, the market operating rate was high, some enterprises' export orders were acceptable, domestic downstream demand was not good, the market trading atmosphere was general, and the market of melamine was stable and slightly Fluctuations, corporate quotations are mainly stable, with mixed ups and downs.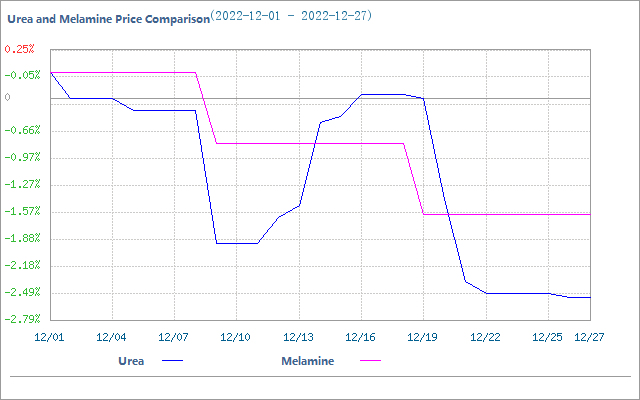 Upstream urea, the domestic urea market was temporarily stable on December 27. On December 26, the reference price of urea was 2,727 yuan/ton, a decrease of 2.54% compared with December 1 (2,798 yuan/ton).
Huafu Chemicals believes that the current cost support is limited, enterprises mainly execute export orders, and domestic downstream demand is weak and stable. It is expected that in the short term, the melamine market may be mainly stable.