Marble Look Material Melamine Molding Powder is one type of melamine moulding compound which is always in grannule form. The final product looks like porcelain tableware becuase of its high density and good shining. It's widely used in melamine tableware, dinnerware, fridge food box, insulation parts, electrical parts, aviation use cups etc.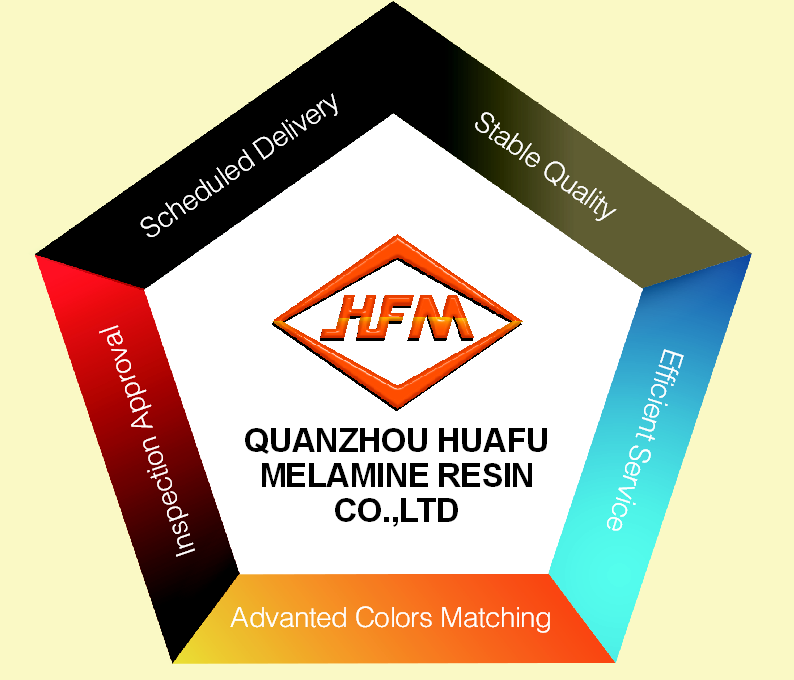 SGS Report: No. SHAHG1810561301 Date: 04 Jun 2018
The testing result of submitted sample (White Melamine Plate)
Test Method: With reference to Commission Regulation (EU) No 10/2011 of 14 January 2011 Annex III and
Annex V for selection of condition and EN 1186-1:2002 for selection of test methods;
EN 1186-9: 2002 aqueous food simulants by article filling method;
EN 1186-14: 2002 substitute test;
Simulant used

Time

Temperature

Max. Permissible Limit

Result of 001 Overall migration

Conclusion

10% Ethanol (V/V) aqueous solution

2.0hr(s)

70℃

10mg/dm²

<3.0mg/dm²

PASS

3% Acetic acid (W/V)

aqueous solution

2.0hr(s)

70℃

10mg/dm²

<3.0mg/dm²

PASS

95% Ethanol

2.0hr(s)

60℃

10mg/dm²

<3.0mg/dm²

PASS

Isooctane

0.5hr(s)

40℃

10mg/dm²

<3.0mg/dm²

PASS

Physical property:
Non-toxic and tasteless,temperature tolerance of -30 degrees Celsius to 120 degrees Celsius,water resistance,resistance against,corrosion resistance,bright color.Our color department is able to mix any color you want in several days.
Advantages:
1.It's colorful, odorless, tasteless and non-toxic.
2.Good surface hardness, gloss, insulation
3.Self-extinguishing, anti-mold, anti-arc track
4.Heat resistance and water resistance
5.Easy decontamination and food contact
Applications:
1.Household tableware,Restaurant tableware
2.Kitchenware, children's dinnerware
3.Kitchen utensil handles
4.Serving trays, buttons and Ashtrays
5.Electrical fittings and wiring devices
6.Toilet Cover,Trash can
Storage:
Storage at 25 degrees Celsius provides 6 months of stability. Avoid moisture, dirt, packaging damage and high temperatures that affect material flow and ductility.
Factory Tour: