Popular new dots melamine molding powder in Huafu Chemicals
The R&D team at Huafu Chemicals has innovatively matched a new color: mix contrasting color powder (like red, blue, and purple) into the previously light-colored melamine molding powder.

As a result, this amalgamated melamine molding compound enables the creation of visually appealing melamine products that possess an understated yet remarkable beauty. This breakthrough solution is poised to assist tableware manufacturers in securing a strong foothold in the domestic market.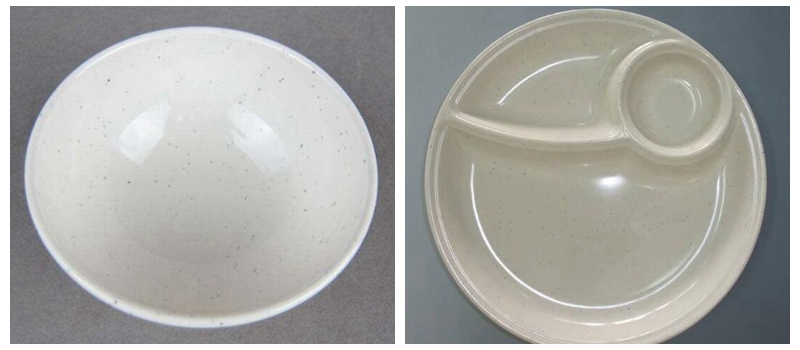 FAQ of Huafu Melamine Molding Compound
Q: Are you the manufacturer in the production of melamine molding powder?
A: Absolutely, Huafu Chemicals stands as a reputable manufacturer specializing in melamine resin powder. Feel free to reach out to us for any inquiries!
Q: How is the product packaged?
A: Each bag contains 20 kg of the melamine molding compound. The packaging consists of a craft paper bag with a protective plastic liner inside.
Q: Can you provide an estimate for delivery?
A: Typically, our delivery time spans approximately 2 weeks, depending on the quantity of the order.
Q: Which countries have you exported to?
A: Our products have been exported to various destinations around the globe, including but not limited to Canada, the United States, Brazil, Russia, Indonesia, and many more.