For outdoor activities and outdoor picnics, you may choose disposable dinnerware. However, because it is not environmentally friendly and does not have a good display effect, more and more people are considering using other dinnerware instead.
Melamine dinnerware is shatter-resistant, easy to clean and maintain. It has a variety of styles and rich colors, and at the same time, it's not as heavy as ceramics. Therefore, it is a very good choice for outdoor activities. Let's find out other benefits melamine dinnerware brings for outdoor activities.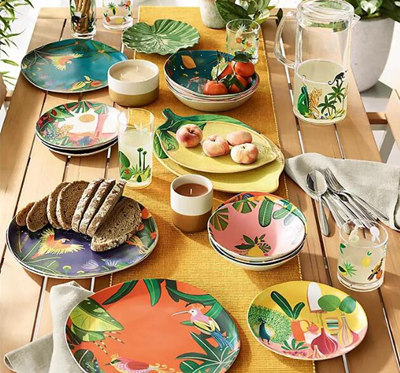 The colorful tropical jungle picnic supplies are all made of bamboo and melamine molding powder.
1. Melamine dinnerware has won the love of more people: light in weight and almost unbreakable. There is no need to worry about breaking, and there is no need to worry about broken glass or ceramics and stepping on it.
2. Melamine dinnerware has a wide variety of designs and styles, not only suitable for large-scale family gatherings, small dinners with friends but also suitable for outdoor holiday-themed activities and pool parties.
3. Compared with disposable paper or plastic dinnerware, melamine dinnerware is more high-end and easy to clean. It can be cleaned in a dishwasher, and it is can be used for a longer time without causing waste.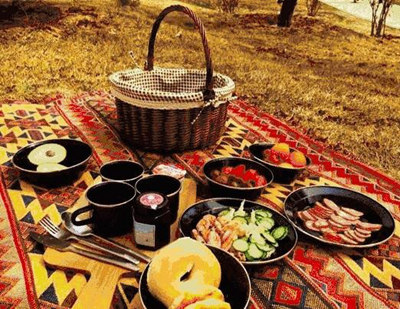 Concise and steady gold rim black melamine plate series made of pure black melamine powder
Come and have a picnic or party in a good mood!
Huafu melamine powder factory is making pure melamine powder to the melamine tableware factories in and out of China, for those who need high-quality melamine molding compound for tableware.