Melamine tableware is widely used in fast food restaurant and children's dinnerware industry because of its superior advantages. With its popularity, people are also very concerned about the production safety of melamine tableware.
In the production of melamine tableware, raw material (melamine formaldehyde resin powder)chosen is the most important part.
If the percentage of melamine content of raw material is not enough which makes it to rough.

Finally, the structure of tableware made from the raw material will be loose. Rhodamine B reagent, soy sauce and vinegar are easy to infiltrate, not easy to remove, so it is stain-resistant.

The suggestion to improve the dyeability is that the tableware factory should pay attention to the melamine resin content of raw materials to ensure certain fineness.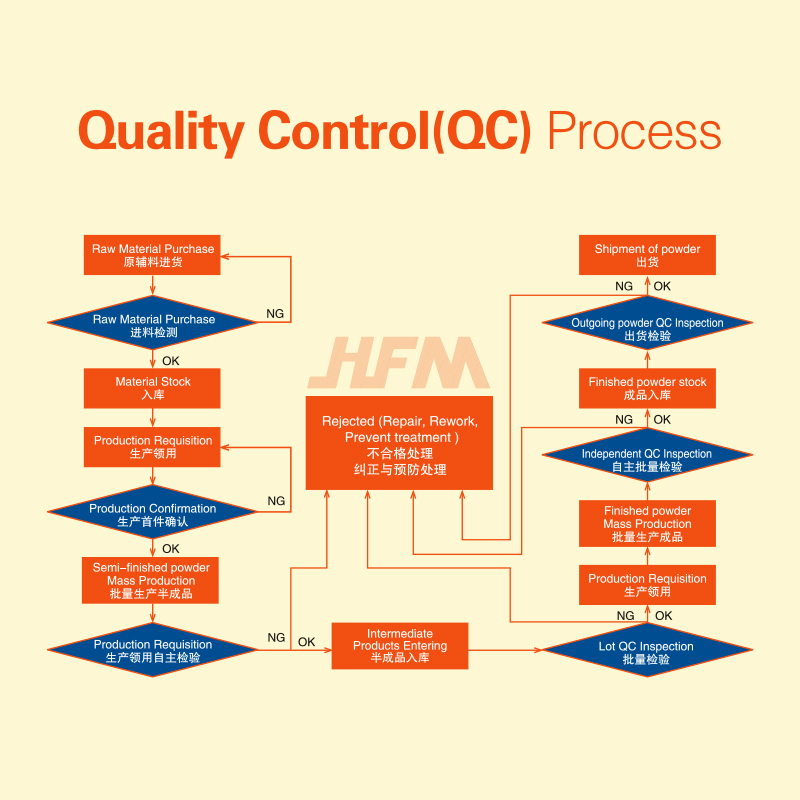 Huafu Chemicals is the tableware raw material manufacturer. It is specialized in the production and research of melamine molding compound and melamine glazing powder.
There is a quality control department to make preliminary sampling comparison in the process of feeding and production, so as to ensure the quality of production.

Moreover, occasional inspection shall be submitted, and the report shall be issued by a third party as a formal inspection.