What is melamine bamboo powder?
It is made of melamine powder and a certain proportion of bamboo powder. The powder will be made into tableware through high-temperature by melamine tableware molding machine.
-Bamboo powder is from nature: Bamboo is a fast-growing plant that can be harvested every few years without damaging the soil or landscape.
-Bamboo powder will return to nature: The Bamboo fiber in the product can be decomposed within two years.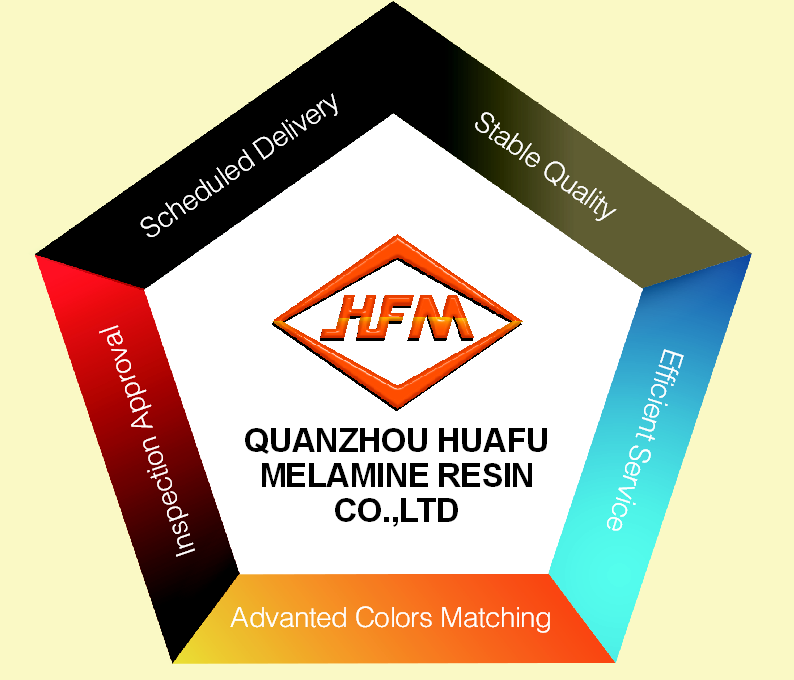 The BENFITS of making melamine tableware using bamboo wood powder as filler
1. It can effectively reduce the cost of melamine plastic products
2. It can improve the impact strength of the resin.
Advantages of melamine bamboo products
Indestructible and durable

Non-toxic and odorless

Safe and environmental

Resist to water, heat

Corrosion Resistance

FAQ:
Q1: Are you a manufacturer?
Yes, Huafu Chemicals is a Factory specialized in melamine molding compound (MMC) production for tableware. The annual production capacity of melamine moulding powder is nearly 12,000 tons. In 2021, Huafu also has the production of melamine powder.
Q2: Can you make new colors?
Yes, new colors can usually be made within 3-6 days.
Q3: What percentage of bamboo powder in melamine bamboo powder?
It's generally 70% melamine powder, 10%corn starch, 20% bamboo powder.
Q4: What are your payment terms?
T/T, L/C. The payment way can be negotiated according to customers' requirements.
Q5: Where do you export?
We export to all countries in the world, mainly Southeast Asia, South America, Africa, etc.
Factory Tour: