Melamine Bamboo Formaldehyde Resin Powder is mainly made of melamine molding compound and bamboo powder. The surface of its final product looks yellow and bamboo inside, it looks more beautiful than normal melamine tableware. With the adding of bamboo powder, it's much more popular in Children's dinner with its degradable feature.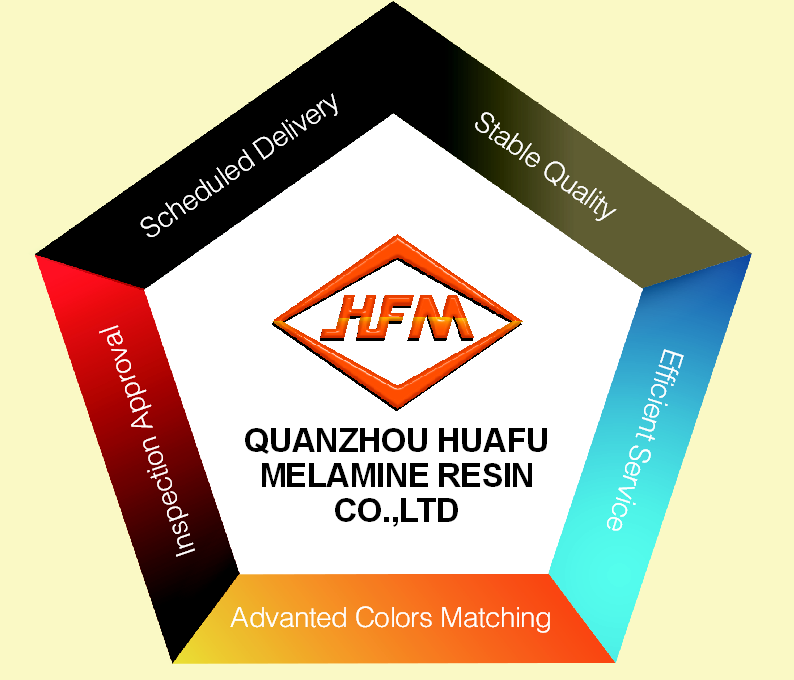 SGS Certificates
The test report of Melamine Resin Molding Compound No.:GZHG151002044OT
Sample Description : MELAMINE RESIN MOLDING POWDER
SGS Ref No. : CAN15-009719
Style / Item No. : M230
| | |
| --- | --- |
| Test Requested | Result |
| To determine Migration of Certain Elements in the selected parts on the submitted sample(s) with reference to EN71-3: 2013. | PASS |
| To determine Total Lead and Soluble Elements Contents in the selected parts on the submitted sample(s) with reference to ASTM F 963–11 (Clause 4.3.5). | PASS |

Melamine tableware is made of melamine resin powder heated and pressurized and moulded. It is a tableware made from resin and made of resin and looks like porcelain. It is firmer than porcelain, not fragile, and has a color. Bright, strong finish. It is safe and hygienic, non-toxic and tasteless, and is widely used in fast food industry and children's catering industry.
Bamboo melamine molding powder can be made into different tableware, especially for children's dinnerware, such as soup spoon, dining bowls and combination plates and so on.
Factory Tour: