According to Chinese customs data: from January to October 2019, the import and export volume of plastic tableware and kitchen utensils (including melamine tableware)was increased. However, because of COVID-19, the economy in most countries around the world has been hit to varying degrees. The tableware market has also been greatly affected. For the melamine tableware industry, it's a challenge to develop well in 2020. The novel coronavirus epidemic has hit the melamine tableware market and will have a huge impact. But how does it affect it and how should factories deal with it?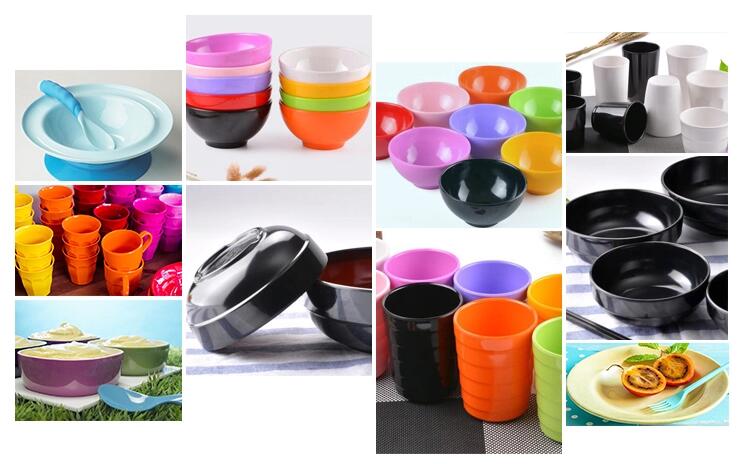 We believe that the impact of the epidemic on the melamine tableware industry will involve all major links and all entities in the industrial chain:
*The management efficiency of the company has been greatly reduced,
*The normal commuting to and from work has been severely frustrated,
*The marketing has been forced to slow down,
*The branding has been forced to adjust Sales have fallen sharply
*The corporate and employee earnings have suffered.
However, we all know that tableware is a necessity of home life; we use bowls, plates, chopsticks, spoons, etc when we have meals. During the COVID-19 situation, everyone is actively protecting themselves. The first is the problem of eating and drinking during work. Many people will choose to bring their own meals and use their own tableware. Due to its characteristic of light, beautiful, resistant to low temperature, and not fragile, melamine tableware occupies a certain market in the catering industry and children's diet. Therefore, the melamine tableware market can still survive, but the current speed is relatively slow. At present, the market is still relatively sluggish. With the opening of tableware restaurants, the purchasing power of tableware is still limited.

In all, Huafu Chemicals suggests that the tableware factory can invest a certain amount of time and energy to research on the new design and new products during this period so that new products can be launched to get the first wave of dividends after the market opens. After this epidemic, everyone will pay more attention to health. While qualified tableware is made of good quality melamine powder. Huafu produces guaranteed raw materials for tableware factories.
It's worth believing that soon we will be able to completely overcome the epidemic and the economy will recover and develop as before. Pray for the world to return normally soon!