"Encouraging garbage classification and advocating environmentally friendly life" is more and more popular in China and even the world. Can waste melamine tableware be recycled? Many friends are not very clear; we will bring you a detailed introduction below.
Melamine tableware is made of melamine powder. Waste melamine tableware is recyclable garbage.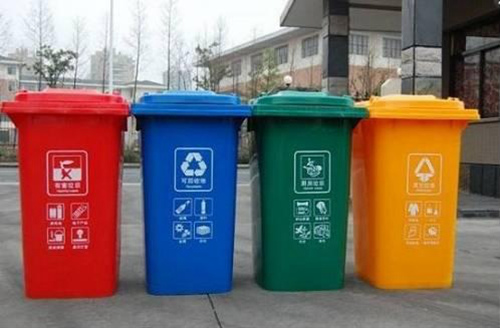 Recyclable waste refers to waste that is suitable for recycling and reuse at market prices, and mainly includes five categories.
Waste Paper: mainly includes newspapers, periodicals, books, various packaging papers, office paper, advertising paper, paper boxes, etc.;
Waste Plastics: mainly including various plastic bags, plastic packaging, disposable plastic lunch boxes and tableware, toothbrushes, cups, mineral water bottles, etc.;
Waste Glass: mainly includes various glass bottles, broken glass pieces, mirrors, light bulbs, thermos bottles, etc.;
Waste Metal Objects: mainly including cans, cans, toothpaste skins, etc.;
Waste Fabric: Mainly include discarded clothes, tablecloths, face towels, school bags, shoes, etc.
Recyclable garbage can reduce pollution and save resources through comprehensive treatment and recycling.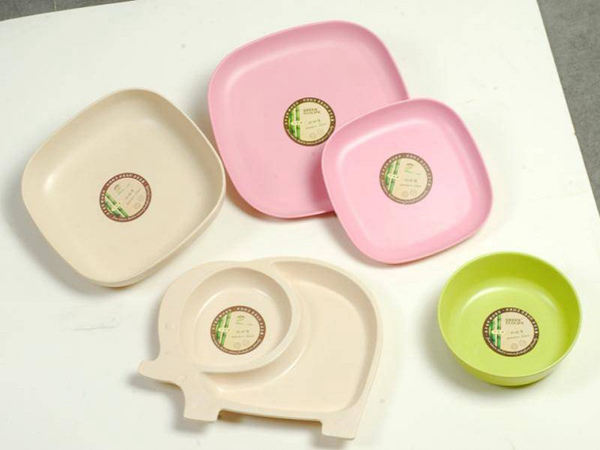 Melamine bamboo tableware
Melamine tableware is a thermoset plastic product made from melamine compounds.
In fact, there is one kind of bamboo melamine tableware that is made from pure melamine powder and bamboo powder and it is very popular nowadays. The bamboo part of this new kind of tableware is degradable and environmentally friendly.
Although melamine cannot be melted like other plastics, it can be pulverized to recycle composite materials used as fillers for plastics and wood. Therefore, waste melamine tableware can be recycled to make socket and some other non food-contact items.
This is why melamine tableware is increasingly used in our lives and accepted by more and more people.